We are thrilled to announce this year's chosen fellows who will be a part of The CX Academy Fellowship Programme. 
As the largest Customer Experience education provider in the world, with graduates in over 85 countries, launching the CX Fellowship was the next step in promoting CX as a professional discipline required for business success. We launched it to celebrate CX Excellence by granting the Fellowship to leading CX ambassadors and distinguished customer champions who have excelled in their passion for customers and staff and who have strengthened the CX profession globally. 
The 2023 Fellows are: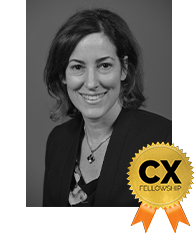 Sandra Fornasier (CCXP), Director of Customer Insights and Success Experience at Autodesk
Sandra has 20+ year proven track record at building customer experiences that naturally guarantee mutually successful business outcomes in a B2B context.  She cultivates a deep understanding of customer needs and behaviours and leverages data-driven insights to develop customer-centric strategies that drive brand loyalty.
She is CCXP certified and skilled at defining and executing on CX strategies, experience design and journey management. Her passion for delivering outstanding customer experiences has earned her a reputation as a visionary leader in the field.
Her motto is "What you don't measure, you can't improve". 
Lorraine Walsh, Director of Customer Experience at Laya Healthcare
Lorraine has over 20 years of experience in the health insurance industry. She is the Director of Customer Experience at Laya Healthcare since 2019 and sits on the Executive team. She leads the development and implementation of the CX strategy for Laya and she holds responsibility for customer services within the business. 
Previous to this, Lorraine was Head of Marketing where she managed the successful rebrand to Laya Healthcare in May 2012. She is a member of the Irish Management Institute and the Irish Marketing Institute.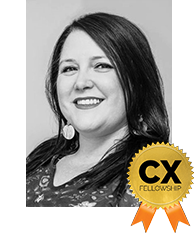 Gemma Colby, Head of Customer Experience at First Central Insurance Group
Gemma Colby is an experienced senior CX leader having worked across a wide range of industries. She is currently Head of Customer Experience at First Central Insurance Group. It's fundamentally people that make Gemma tick. Whether that's developing up-and-coming leaders and CX talent or designing great customer experiences and CX strategies, Gemma is passionate about human beings and the transformation that can be delivered through empowerment. 
She is proudly a board member at Islington and Shoreditch Housing Association since 2022 and a 'Women in CX' community founding member since its launch in March 2021. 
Most recently she was named one of CXM's top 25 CX Professionals of 2023 and won CX Leader of the Year at the UK Customer Experience Awards 2021 for customer-centricity transformation work delivered at Yell.
You can read the full descriptions of this year's fellows here.
To find out more about The CX Academy Fellowship and how you can put forward a name for next year's fellow choice contact us here.