UPDATE: Due to the current demand from learners working from home we can now start your course immediately or at any time that suits you. Please ask us
.
June 22nd, 2021
Continuing our series of personal experiences with our emotional framework, our Chairman Michael Killeen shares his story of working with GE in the USA.
"I started my career at GE Medical and was involved in the launch of their first MRI scanner. I was one of the early 'guinea pigs' scanned to help sharpen imagery quality and patent experiences. I remember deep discussions about the potential empathy issues around parents having to release kids to radiologists and not allowed in to the room to hold their child's hand during the procedure causing severe anxiety.
I was delighted to see GE had created a MRI experience for paediatric hospitals which finally recognised what is was like to stand in your patients shoes. They created solutions to help remove the deepest of fears facing parents and children alike. They reengineered a terrific experience from a terrifying one by designing scanners resembling space shuttles, pirate ships and magical castles. When kids saw them they were blown away and had to be dragged out of the MRI Suite as they were having so much fun. Cancellations dropped dramatically and I'm told that it has become one of the favourite areas in the hospital for kids to hang. Take a bow GE Healthcare for standing in your patients slippers!"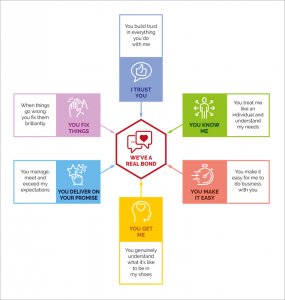 Categories: Uncategorised